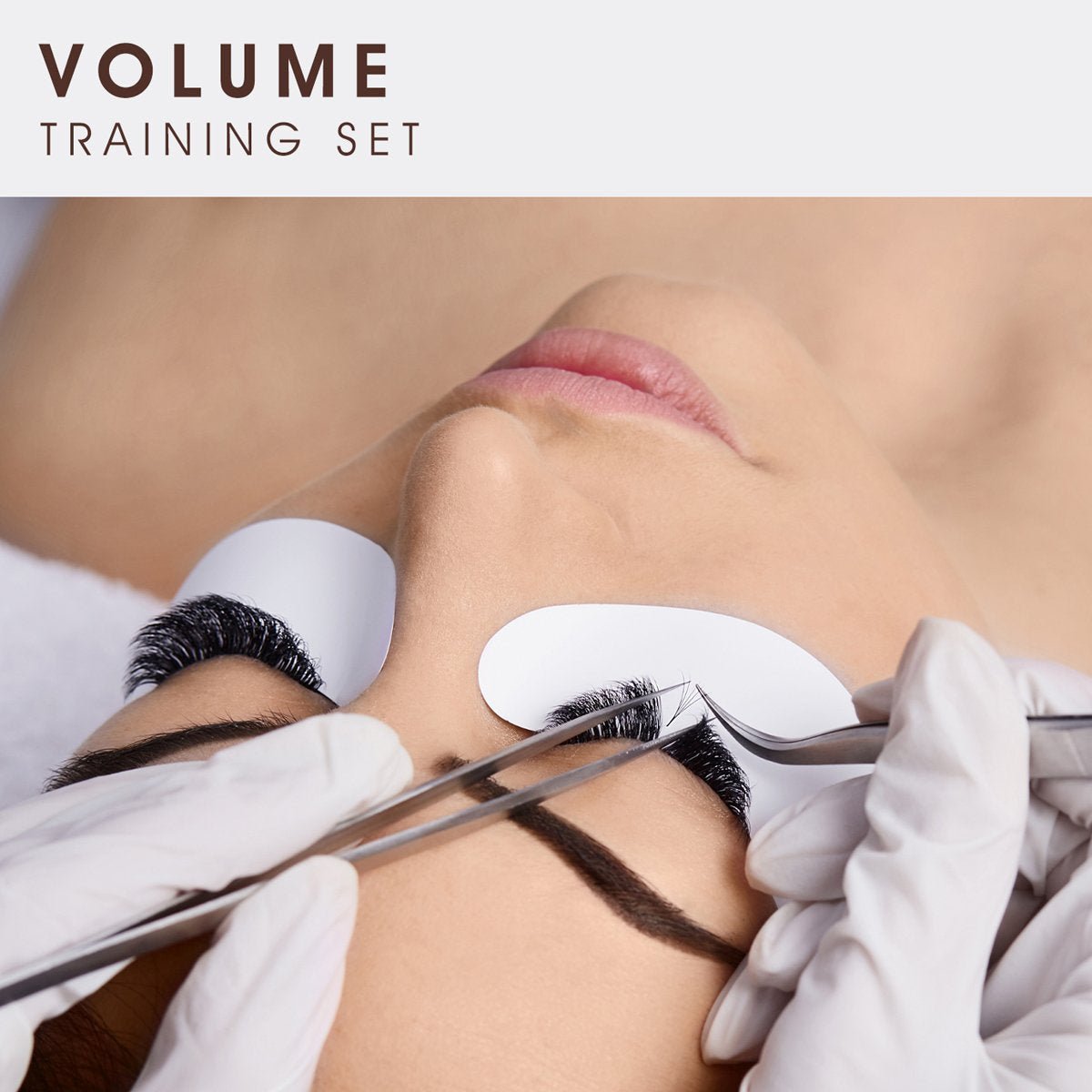 Volume Training Set
Sale price

$400.00
Regular price
(/)
Welcome to HÜR Beauty's Volume Essential Training Set, a comprehensive program designed to equip you with the best lash supplies and accessories for a successful career in eyelash extensions. We are passionate about nurturing businesses and entrepreneurs, and our training program condenses our globally-minded knowledge and expertise to elevate your lash artistry.

The Volume Essential Training Set includes all the essentials you need to kickstart your lashing journey and create stunning volume lash sets.

Here's what you'll find in your training kit:
Hardcopy Volume Training Manual: A comprehensive guide that covers everything you need to know about volume lash application, techniques, and best practices.


Velvet Kashmür Favorite CC-Curl Mixed Trays (0.05 and 0.07): Our high-quality lash trays in both 0.05 and 0.07 thickness with a CC-Curl, giving you options for various volume looks.

Velvet Kashmür Favorite D-Curl Mixed Trays (0.05 and 0.07): Additional lash trays in D-Curl, ensuring you have the right curl options for your clients.

Plüsh Adhesive: A reliable adhesive that ensures strong and long-lasting bond retention for your volume lash sets.

Lüx Adhesive: Another top-notch adhesive option to cater to different humidity levels and application techniques.

Cürve Tweezers (Coco, Emma, Scarlet, Vienna): Four carefully crafted tweezers designed for easy and precise volume lash application.

Isolator Tweezer (Bella, Hanna, Willow): A specialized tweezer for isolating and separating natural lashes during the lash extension process.

Süper Bond: Our cutting-edge technology complements all adhesives, promoting maximum retention and eliminating fumes for a more comfortable experience.

Dreamy Cloüd Eye Pads: Gentle eye pads that protect your client's lower lashes during the application process.

Füsion Lash Primer: An essential product to prepare and cleanse natural lashes before extension application.

Eye Mist for Nanomister: A refreshing mist to soothe and hydrate your client's lashes after the procedure.

Pür Lash Shampoo with Rose Gold Lash Wand: A lash shampoo that promotes lash health and cleanliness.

Pack of Mascara Wands: Perfect for grooming and maintaining lash extensions.

Pack of Lipstick Wands: Ideal for keeping your client's lips clean and makeup-free during the lash procedure.



With the Volume Essential Training Set from HÜR Beauty, you'll have the right tools and products to embark on a successful and fulfilling career in the world of eyelash extensions. Elevate your skills and provide your clients with exceptional volume lash sets that will leave them feeling beautiful and confident!
Choose options