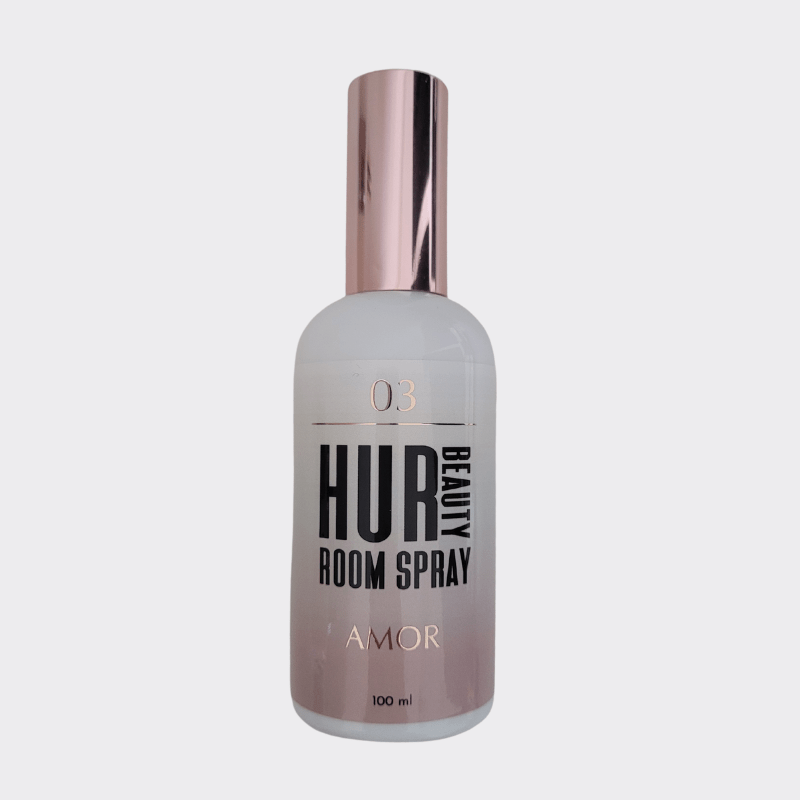 Room Spray: 03 Amor
Sale price

$19.00
Regular price

$19.00
(/)
Discover the magic of our natural essential oil sprays – the effortless way to freshen up your workspace and immerse yourself in a beautiful, synthetic fragrance-free experience. With just two spritzes, you can instantly elevate the ambiance of your space and create a captivating atmosphere.

Our intoxicating fusion of Velvet Rose, Black Amber, and Lavender is a sensory delight. The combination of sensuous floral notes with the deep complexity of oud results in a truly unique and provocative experience. It's a fragrance that will transport you to a world of enchantment and allure.

What sets our essential oil sprays apart is their commitment to nature-derived ingredients. We've carefully curated each scent to exclude any harmful chemicals, artificial fragrances, phthalates, or parabens. So you can enjoy the pure essence of these natural ingredients without any compromises.

The stunning white-frosted bottle comes equipped with a convenient rose gold spray top, making it effortless to use just the right amount for every room. With two quick spritzes, you'll fill your space with a refreshing fragrance that enlivens and rejuvenates.

Indulge in the captivating scents of our essential oil sprays, available in a 100ml bottle. Bring a touch of luxury and elegance to your workspace and surround yourself with the enchanting aroma of our Velvet Rose, Black Amber, and Lavender fusion. Transform your surroundings into a realm of beauty and allure today!
Choose options