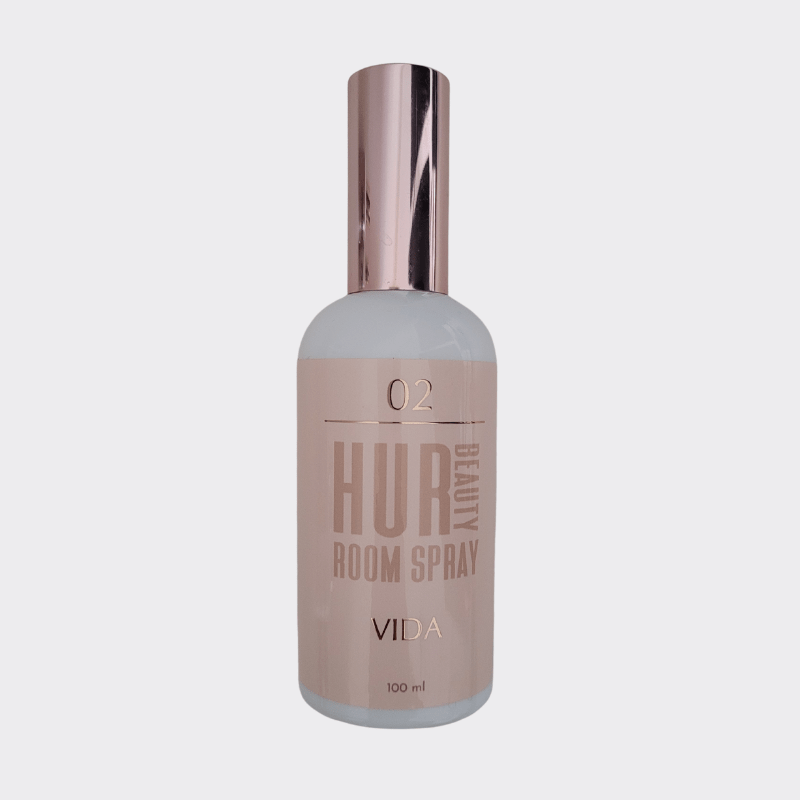 Room Spray: 02 Vida
Sale price

$19.00
Regular price

$19.00
(/)
Hür Beauty's natural essential oil sprays is the perfect way to effortlessly freshen up your workspace and create a beautiful home fragrance experience without any synthetic fragrances. With just two spritzes, you can instantly transform the vibe of your space into a soothing and inviting oasis.

Our earthy fragrance is a captivating blend of Moroccan Beachwood and Bergamot, infused with the richness of Heartwood & Hearth. This unique combination creates a harmonious balance of aromatic woody notes and a touch of smoky richness. It's a scent that will transport you to a tranquil place of calm and serenity.

What sets our essential oil sprays apart is that they are crafted with nature-derived ingredients, and we've made sure to exclude any harmful chemicals, artificial fragrances, phthalates, or parabens. So you can enjoy the pure and authentic essence of the natural oils without any compromises.

The elegant white-frosted bottle comes with a convenient rose gold spray top, making it easy to use just the exact amount needed for each room. With just two quick spritzes, your space will be filled with a room-filling, refreshing fragrance that lingers in the air.

Experience the magic of our earthy essential oil spray in a 100ml bottle, and elevate your workspace into a cozy and inviting environment. Refresh your surroundings and indulge in the natural goodness of our essential oils today!
Choose options