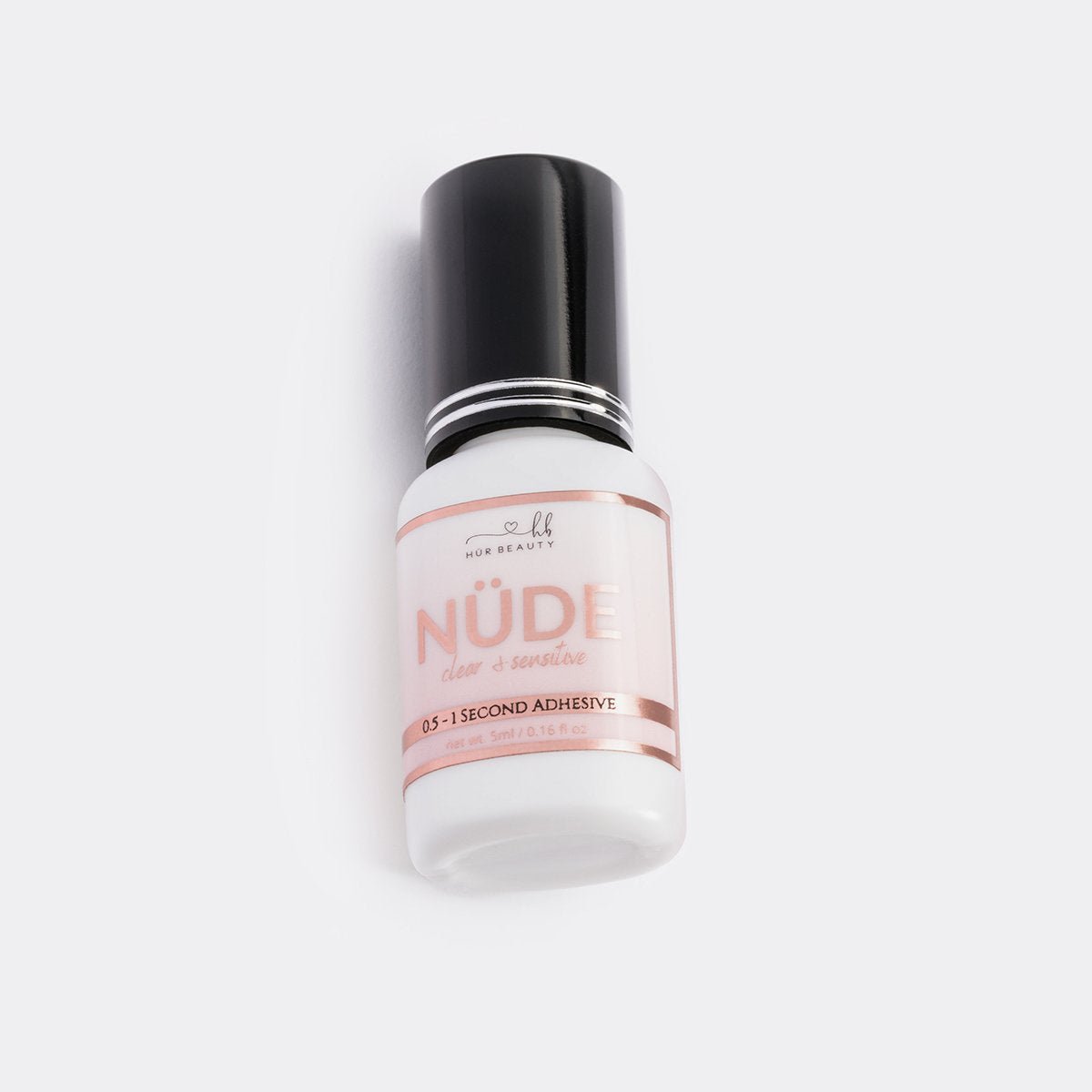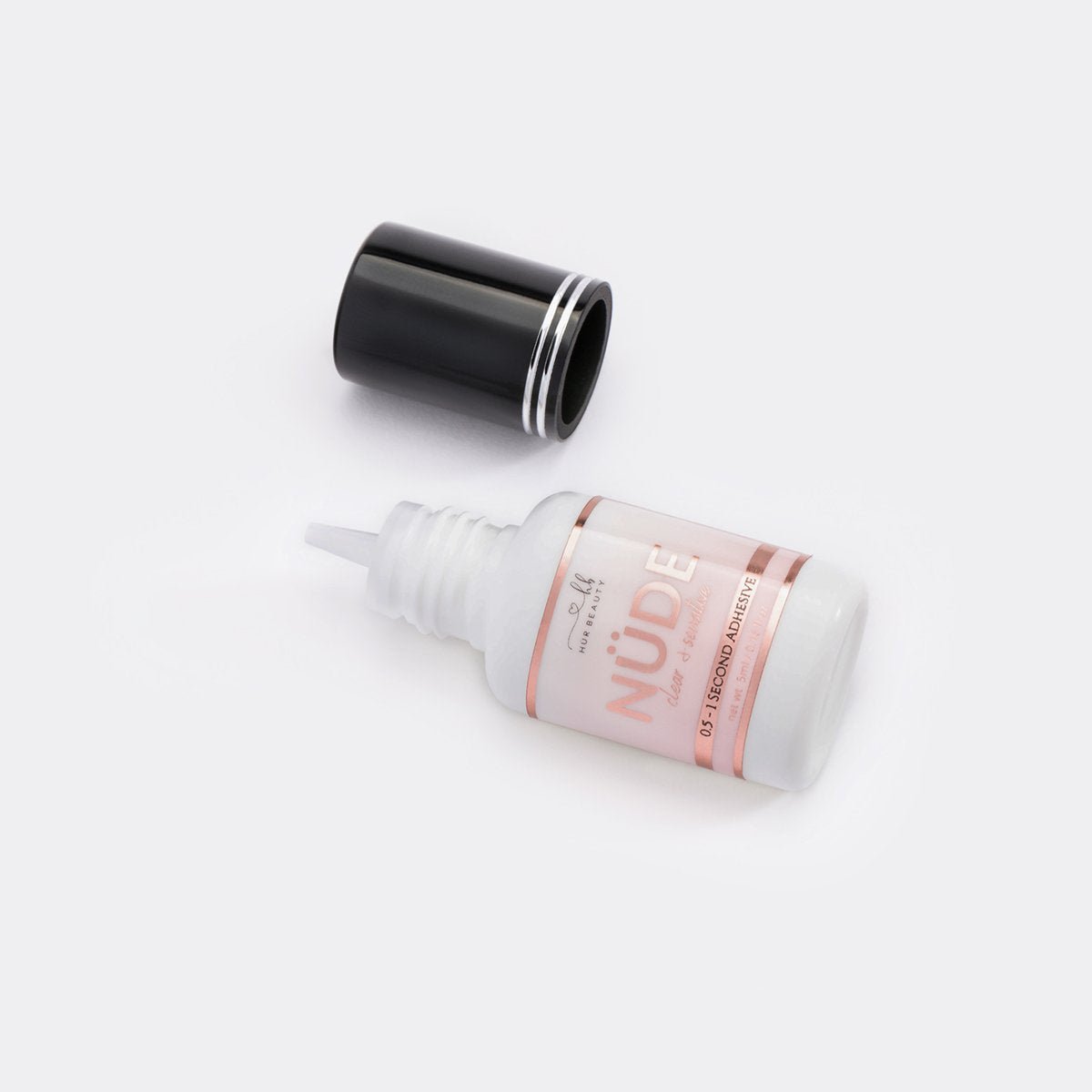 Nüde Clear & Sensitive Adhesive
Sale price

$59.00
Regular price

$59.00
(/)
NÜDE Clear & Sensitive – the perfect adhesive for all lash artists! This carbon black-free, low-humidity, fast-drying adhesive is a game-changer, working flawlessly in any environment, no matter the room temperature or humidity levels.

NÜDE is specially designed for clients with sensitivities or allergies, making it a fantastic addition for you and your clients. With its luxurious formula, it reduces drying time and allows you to create perfect lash fans with minimal adhesive.

NÜDE has been proven to last up to 6 weeks with proper application and aftercare, ensuring your clients' lashes stay stunning for weeks. The adhesive's low fumes and clear colour make it an ideal choice for a comfortable and natural-looking lash extension experience.

Follow the easy instructions for precise application and storage to ensure the best results. As with all adhesives, proper handling and precautions are essential, so be sure to keep it out of reach of children and avoid skin contact. And remember, for professional use only!

Choose NÜDE Clear & Sensitive adhesive for a fantastic lash experience that your clients will love. Elevate your lash game with HÜR Beauty!
Choose options