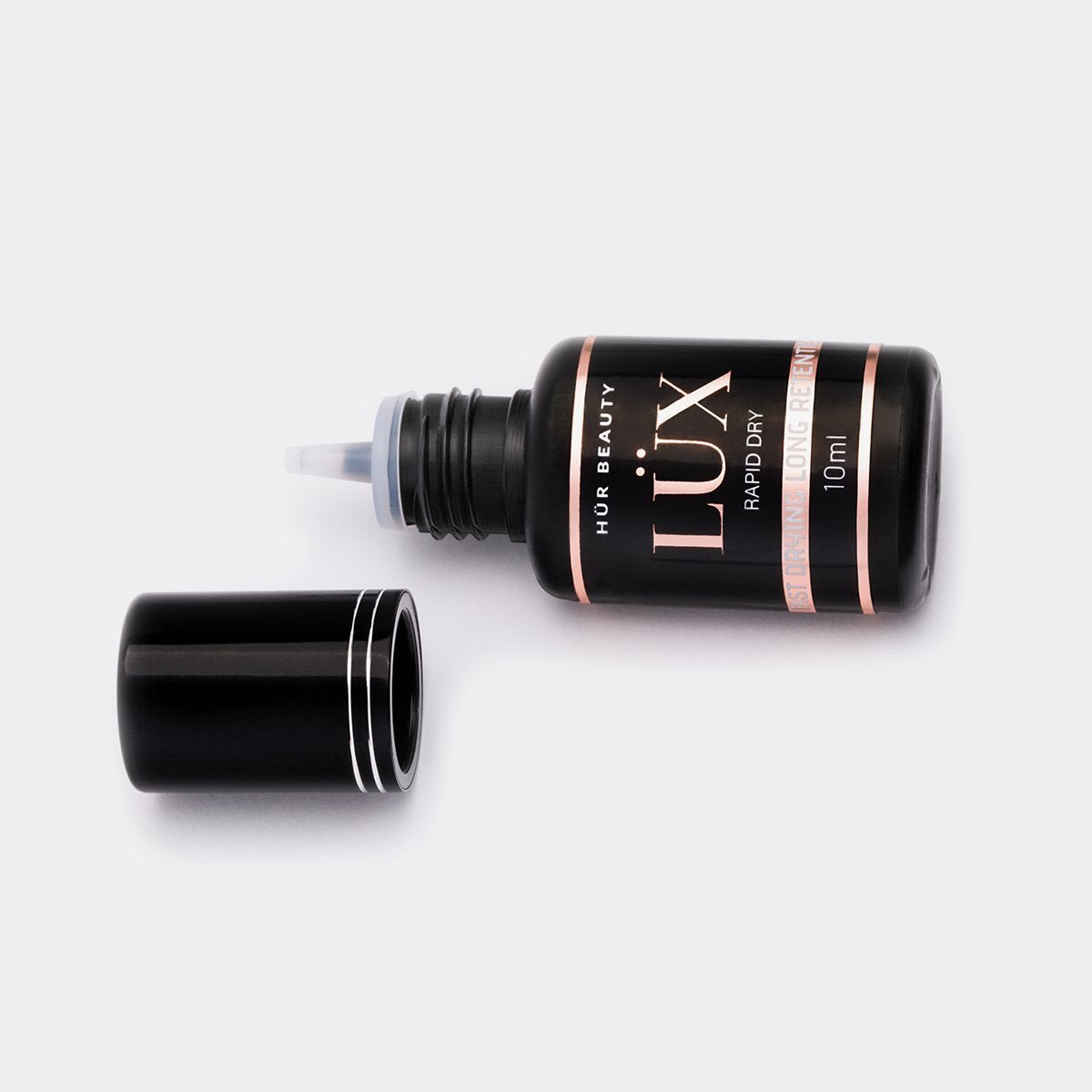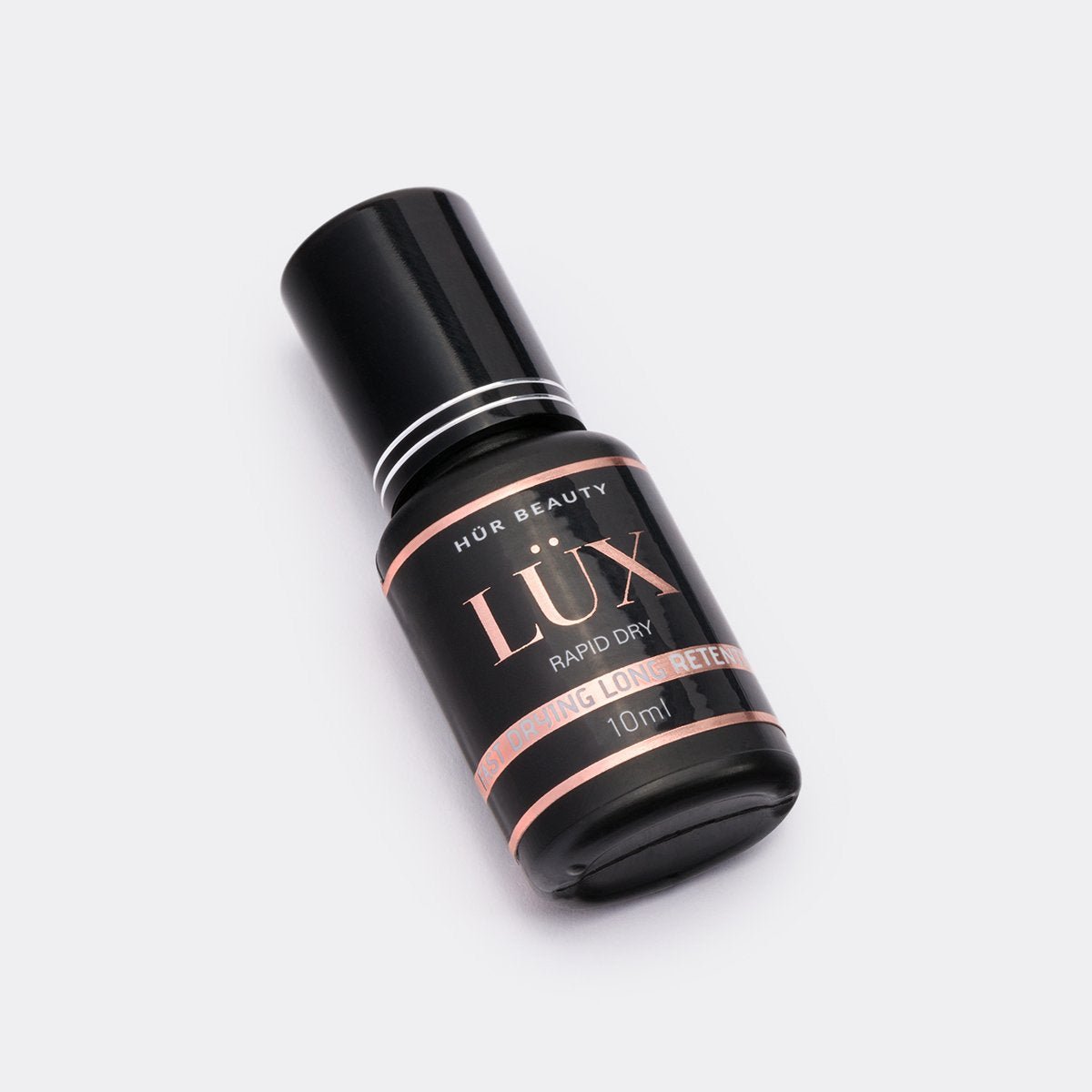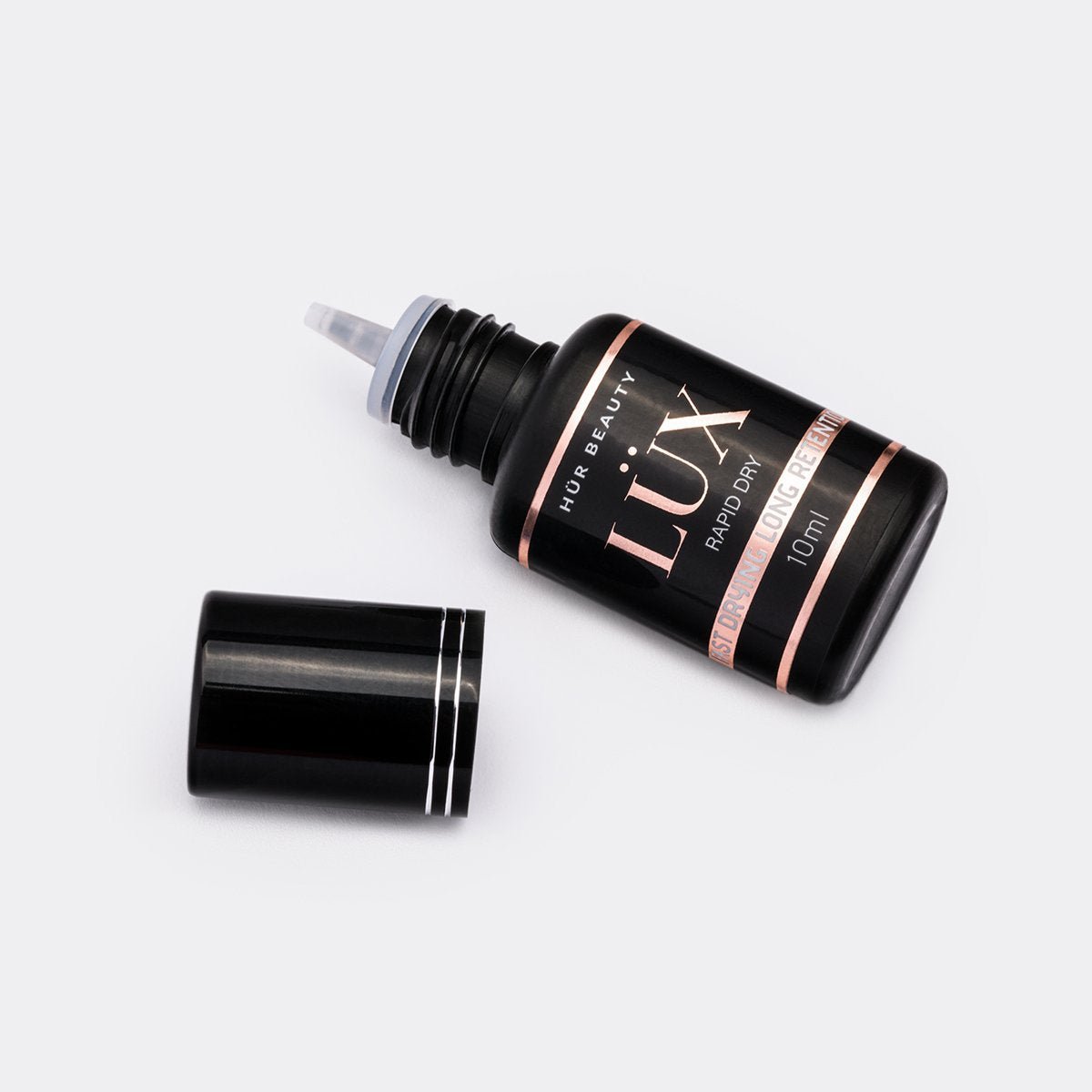 Lüx Rapid Dry Adhesive
Sale price

$69.00
Regular price

$69.00
(/)
Discover the ultimate adhesive for eyelash extensions with LÜX Rapid Dry! Designed to meet the needs of experienced lash artists, this high-performance adhesive ensures a fast-drying bond to the natural lash. Ideal for various lashing styles, including mega volume, volume, and classic lash applications, LÜX is a favourite among professionals for its stability and reliability.

Crafted to reduce drying time, LÜX allows artists to create flawless fans with minimal adhesive, making the lash application process a breeze. Its impressive retention of up to 8 weeks, combined with its deep black color, adds a dramatic touch to any lash look.

To achieve optimal results, follow the suggested humidity levels, allowing the adhesive to cure at either 0.5 seconds or 1-2 seconds, depending on the humidity. Utilize an adhesive mixer for a perfect blend and maintain proper storage in an airtight container at room temperature.

When working with LÜX, keep in mind that it is recommended for experienced lash artists only. Ensure your clients' safety by performing patch tests to detect potential sensitivities to the adhesive.

At HÜR BEAUTY, we prioritize your success and offer comprehensive care instructions, from proper natural lash preparation to tips on maintaining adhesive integrity. Use LÜX in combination with SÜPER BOND for faster curing, and employ a nanomister to remove residual fumes.

For precise application, utilize the ergonomic Luna Cürve Tweezer and adjust humidity levels accordingly to control the adhesive's drying speed. Our commitment to quality and performance ensures that every purchase from us comes with consistent excellence and value.

Please note that lash adhesives require cautious handling, and skin contact should be avoided. In case of contact, rinse thoroughly with running water and seek medical attention. Keep these adhesives out of reach of children, and for professional use only.

Experience the cutting-edge adhesive technology with LÜX Rapid Dry, and elevate your lash artistry to new heights. HÜR BEAUTY disclaims responsibility for any misuse of the adhesive, so handle with care and store appropriately in a cool, dry area for optimal results.
Choose options