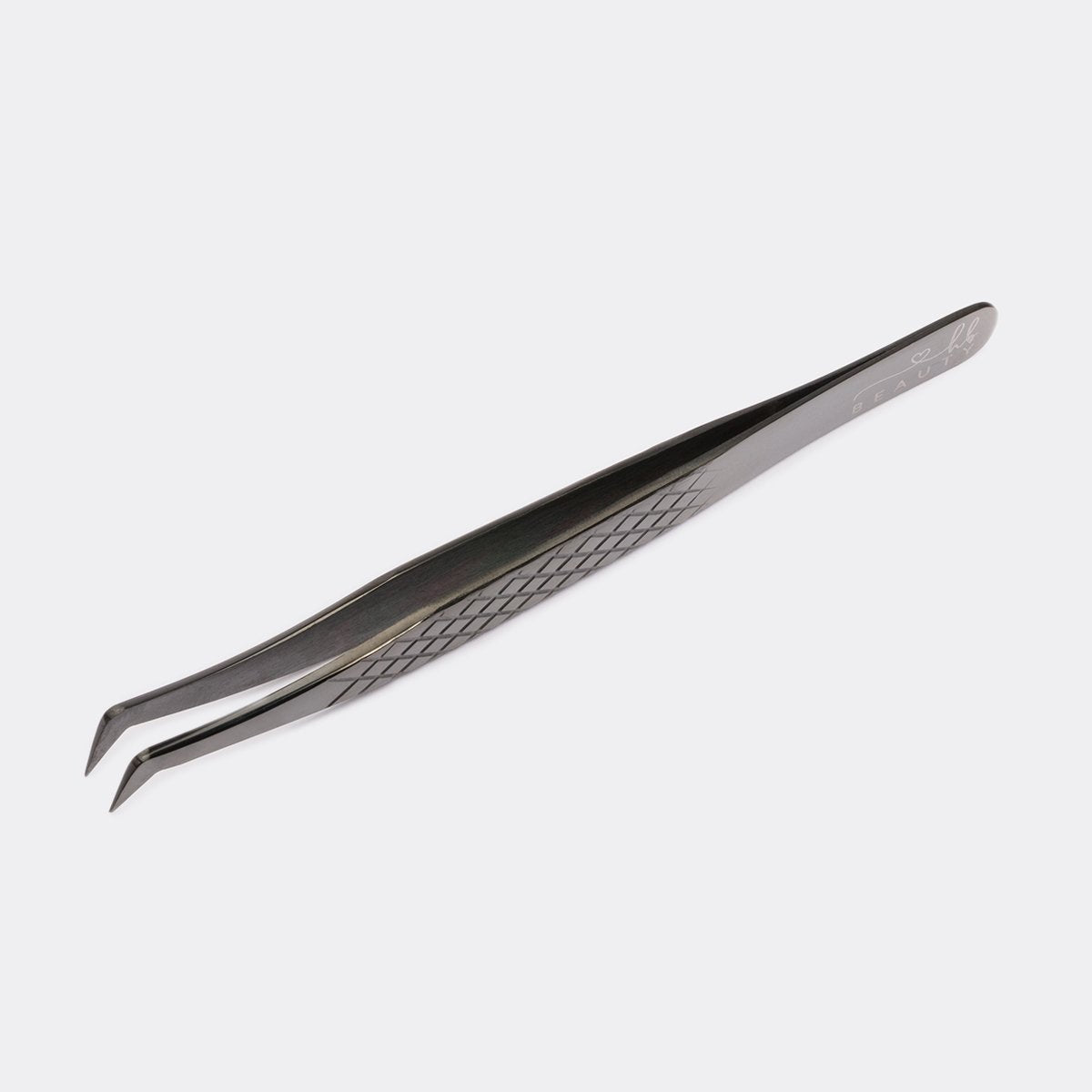 Emma Cürve Tweezer
Sale price

$30.00
Regular price

$30.00
(/)
Introducing EMMA: The premium black boot tweezer with a medium-weight and light grip design. This versatile tweezer is perfect for lash artists of all skill levels, from beginners in classic lashes to advanced volume applications. With its precise tip and angle, Emma excels in placing and spreading lash fans on tape, gel pads, or the lash strip. It's the go-to tweezer for fans ranging from 2D to 6D Volume lashes, with diameters of 0.05, 0.07, and 0.10. Ideal for Classic, Hybrid, and Volume Lashing, Emma can even handle 0.03 lashes, though it's not recommended for Mega Volume.

For creating stunning lash fans, you have various techniques at your disposal, such as the lonely fan, fan and grab, and pinching methods. Each Emma tweezer undergoes rigorous quality control checks to ensure precision and durability. We offer a wide range of sizes, styles, and angles to suit your individual preferences, making the lash application process effortless and efficient.

To maintain your Emma tweezer's top-notch performance, follow our care instructions. Clean and disinfect your tools with the recommended solutions and allotted time to avoid any damage to the fine and fragile tweezer tip. Avoid using the tweezers to pull lash strips from the tray or remove adhesive from other tweezers. While working, keep your Emma tweezer on a non-slip surface and store it in a case or stand when not in use.

We take pride in hand-testing and thoroughly researching all our products to ensure exceptional quality and performance. When you choose EMMA from us, you can rest assured of consistent quality, reliability, and value.
Choose options