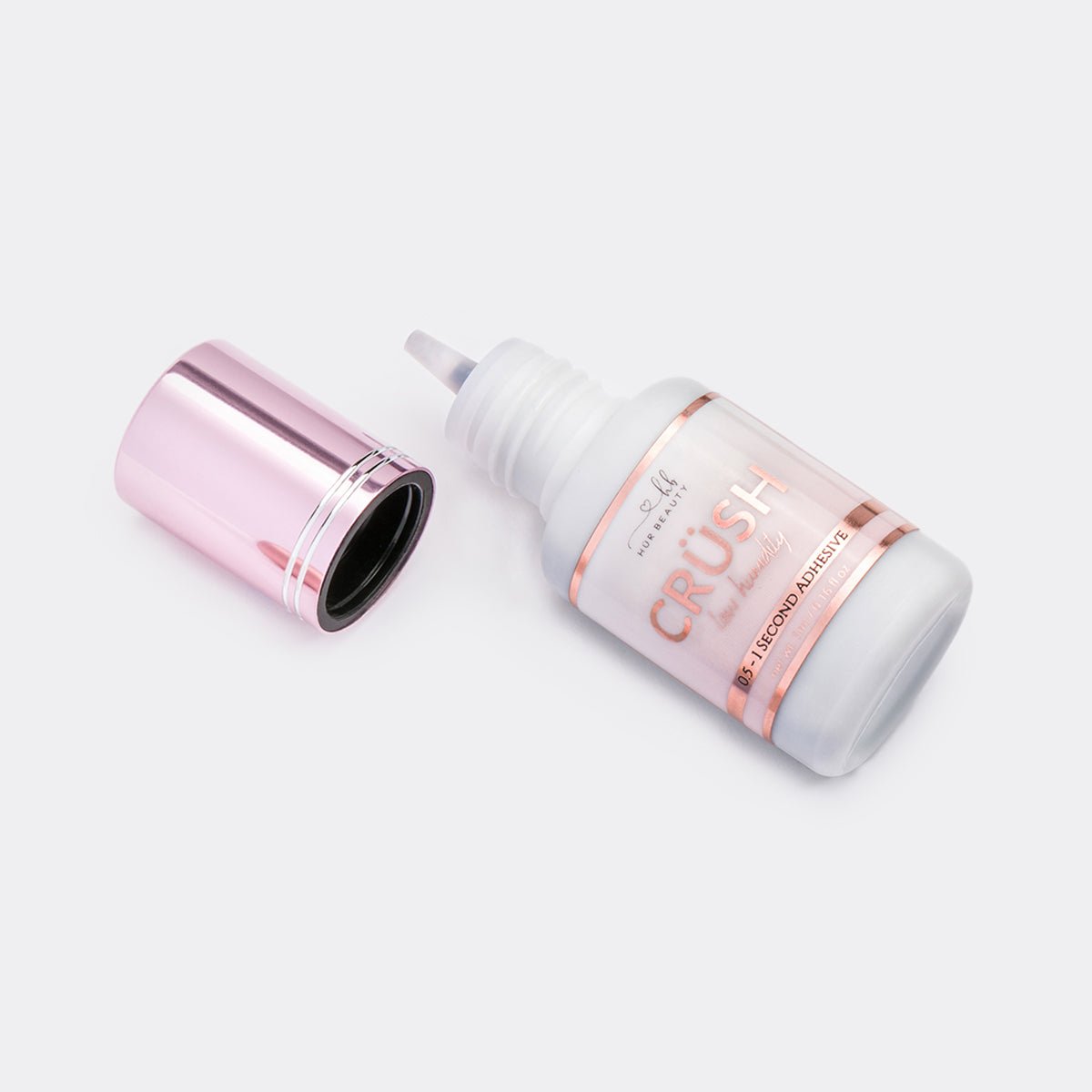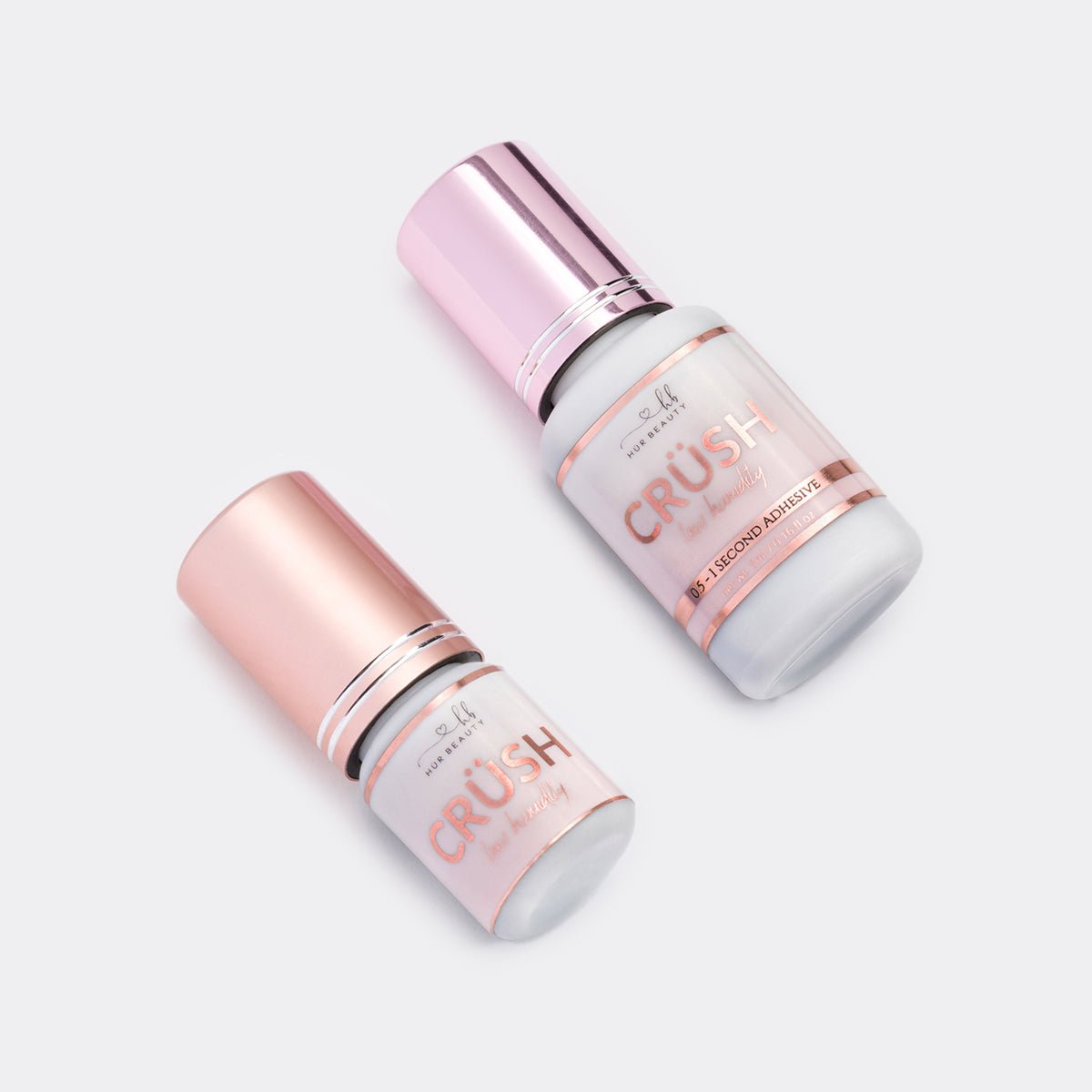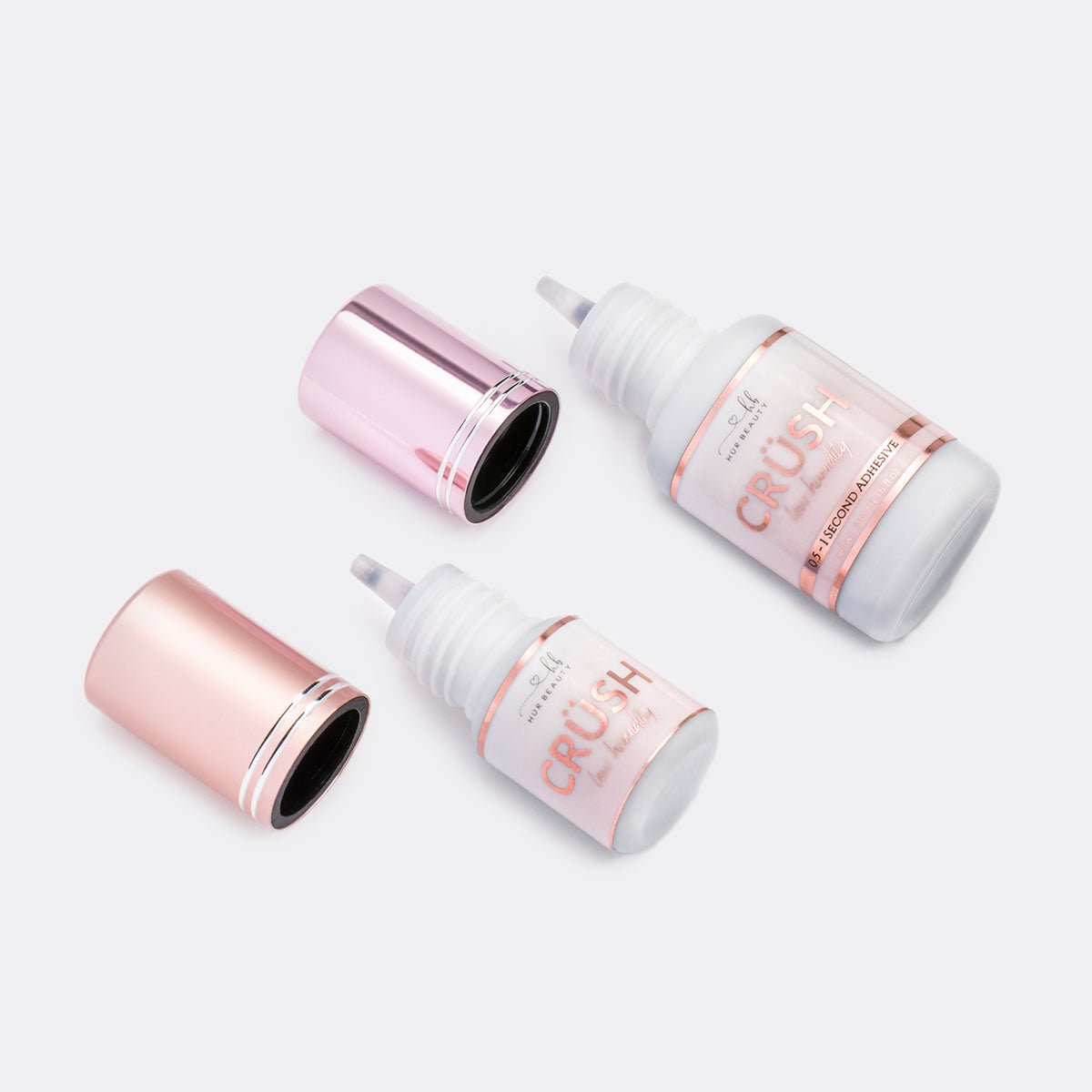 Crüsh Low Humidity Adhesive
Sale price

$59.00
Regular price
(/)
Experience the Power of Crüsh Low Humidity Adhesive - Your New Favorite Lash Crush!

Crüsh Low Humidity adhesive is a game-changer, offering fast-drying properties that perform flawlessly in any environment, regardless of room temperature or humidity levels. Say goodbye to worries about drying time and hello to perfect lash fans with minimal adhesive usage.

Crafted with luxury in mind, Crüsh Low Humidity adhesive boasts incredible retention, lasting up to 6 weeks with proper application and aftercare. Its deep black colour adds intensity to lashes, while its low-fume formulation ensures a comfortable application experience for both artists and clients.

Key Features:

Drying Time: 0.5 - 1 Second
Humidity Range: 15-50%
Colour: Deep Black
Fumes: Low
Retention: 8 Weeks
Shelf Life: 5 Months

Instructions for Superior Results: Follow these pro tips to make the most of Crüsh Low Humidity adhesive:

Use eye gel pads or micro-foam tape to protect eyes and skin during application.
Shake the adhesive using a Glue Shaker for 1 minute initially and 30 seconds between each new drop. Alternatively, shake by hand for up to 3 minutes.
Apply a small drop of adhesive on a glue tray and replenish every 10 – 15 minutes based on room humidity levels.
Ensure thorough isolation of natural lashes.
Carefully insert the base of the extension into the adhesive drop between 1 to 2 mm.
Place the extension at a 45° angle in a downward motion toward the natural lash, maintaining a 1mm distance from the lash lid.

Storage and Shelf-Life Tips: To prolong the life of your adhesive:

Store unopened adhesive in the fridge before use.
Once opened, keep adhesives in an airtight container in a cool location.
Avoid storing in warm, bright areas.

Adhesive Troubleshooting:

Replace adhesives after 6 weeks of opening to maintain optimal performance.
Clean natural lashes thoroughly before each treatment with PÜR Lash Shampoo and primer for the best bonding.
Use SÜPER BOND to speed up the curing process, and employ an Adhesive Mixer for proper ingredient blending.

Expert Tips for Application:

Gently squeeze the adhesive bottle after each new drop to remove excess air and preserve adhesive integrity.
Adjust your environment to control curing speed - raise the humidity to cure faster or lower humidity for a slower cure.
After application, use a nano mister for 10-15 seconds to remove residual fumes.
Apply less adhesive to prevent fans from closing.

Safety Precautions:

Crüsh Low Humidity adhesive is recommended for experienced lash artists.
Handle with extreme caution and avoid skin contact. If contact occurs, rinse with running water for 15 minutes and seek medical attention.
Keep out of reach of children.
For professional use only.

At Hür Beauty, we stand by the performance and quality of our products. Discover the power of Crüsh Low Humidity adhesive and elevate your lash game to new heights. Unlock the secret to stunning, long-lasting lash extensions with Crüsh!
Choose options